Ways to Use Olive Oil to Get More Gorgeous
Chances are, olive oil is a staple in your kitchen whether you use it for everyday cooking, whipping up easysalad dressings, or for dipping your favorite breads (a littleparmesan, anyone?).
The possibilities are endless.
As if you needed another reason to love the healthy fat, it also happens to be pretty great for your appearance. From moisturizing your skin to helping you fight the appearance ofaging, read on as experts break down some of the biggest beauty benefits of olive oil.
The vitamin E found in olive oil can help reduce dandruff, Just mix a teaspoon of olive oil and a squeeze oflemon to the scalp In drier months
You can add olive oil to your hair to help smooth away split ends.
Not digging the smell of it You can still reap the benefits from a product containing the oil.
People often think that adding olive oil to already-oily skin will worsen the problem, but that's not actually the case.
Olive oil grabs onto other oil-based products, making it a great makeup remover.
Use it as a pre-cleanser (followed by warm water and the face wash of your choice) or by itself—it's gentle enough for everyday use,  You can apply the oil directly to your face.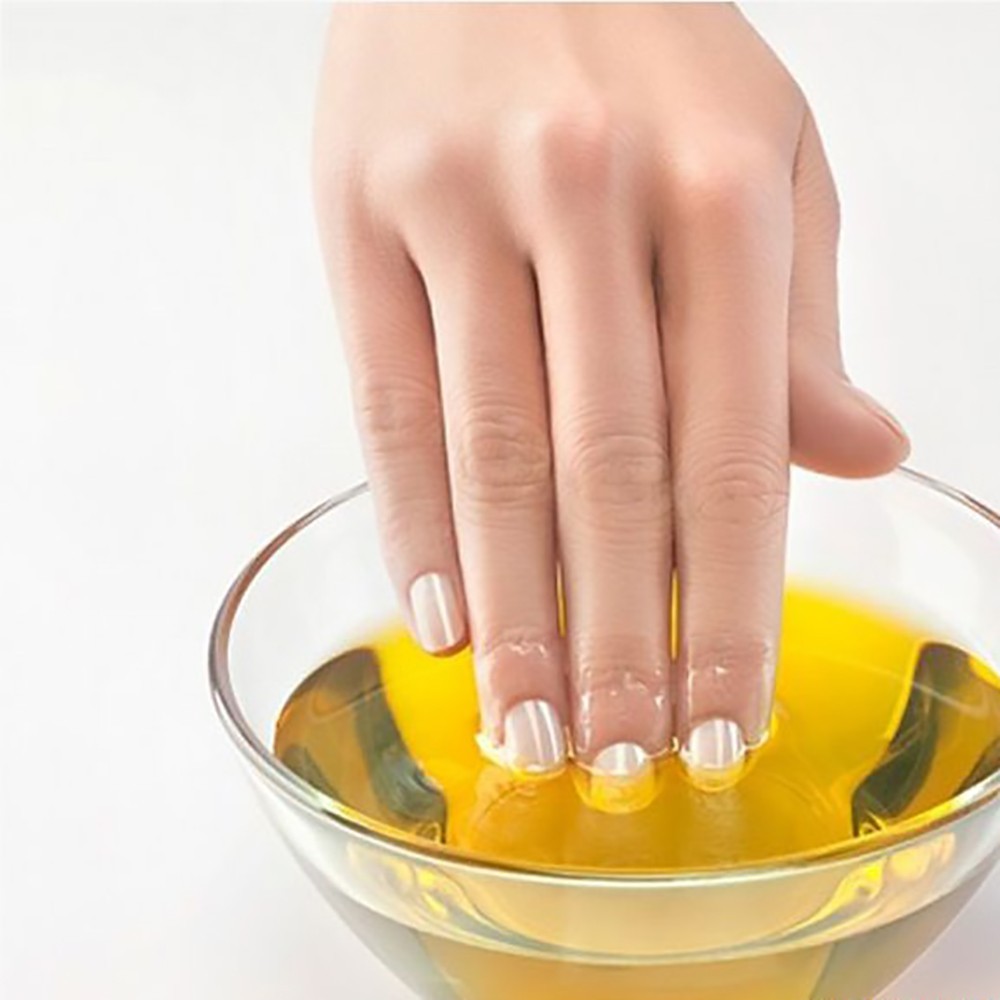 It's important to keep cuticles supple so they don't crack and split, which can allow bacteria and fungus to get under the nail.
Just apply a drop to cuticles at night before you go to bed.
On top of keeping cuticles healthy, olive oil can actually help your nails grow.
Because of the rich vitamin E olive oil contains, it is extremely moisturizing and easily absorbed, which makes it great for nail growth.
Soak your nails in olive oil for about 20 minutes once a week to feel its full effect
If you have extra olive oil on your hands from cooking, don't be so quick to rinse it off.
Olive oil has great moisture-holding properties, so it can hold water against the skin to keep it smooth.
Scoop up a moisturizer containing the ingredient or add a drop or two to your go-to moisturizing cream for a great hydration boost.
If you're experiencing dry, itchy, or inflamed skin
Many people find that olive oil calms irritated and inflamed skin, thanks to a compound called oleocanthal.
Add some olive oil to a warm bath for allover relief.
Last but certainly not least, going for the bottle now may save you from going under the needle later on.
Olive oil contains potent antioxidants, These include vitamin E and polyphones, which help to gather and neutralize free radicals that can otherwise damage the skin and advance the appearance of aging.
You can use it as a daytime moisturizer or a mask (leave it on your skin for 15 minutes before rinsing).